Fastweb, one of the leading telecommunications operators in Italy, today announced the launch of the new infrastructure expansion plan with the goal of doubling the coverage of its ultra-broadband network by 2024.
The expansion project will be financed by Fastweb's total investment plan of € 3 billion over 5 years, entirely financed with own resources. Starting this year, Fastweb will launch the deployment of a 5G Fixed Wireless Access network, thanks to which the number of families and businesses reached by links up to 1 Gigabit per second on a proprietary network will increase from the current 8 million - of which 4 with FTTH technology (Fiber to the Home) and 4 with FTTC (Fiber to the Cabinet) technology - at 16 million.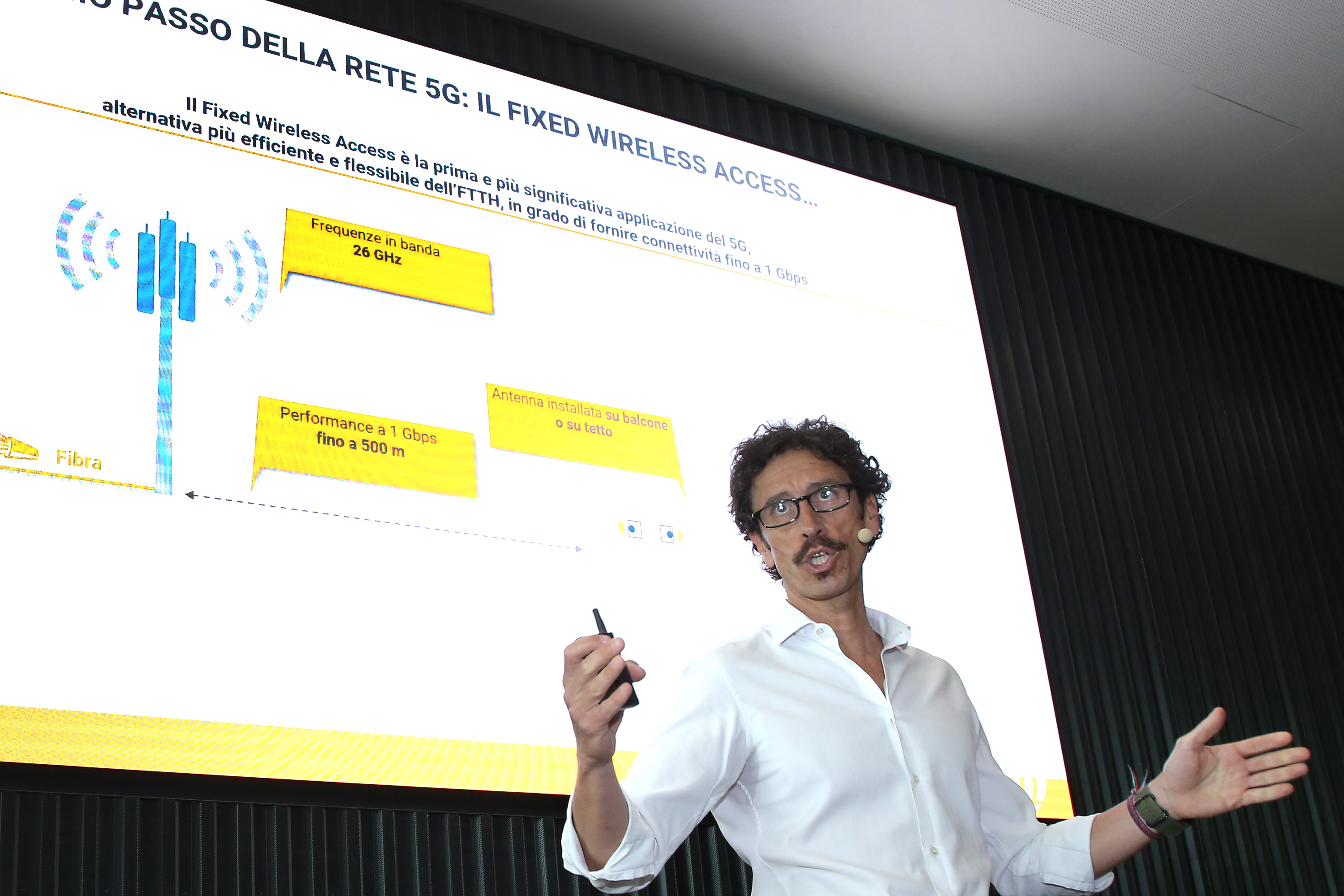 "Once again Fastweb stands out for its ability to differentiate itself from other operators by picking up the technological trends in advance. We are the first in Italy and among the first in Europe to have grasped the enormous potential of 5G for the construction of a fixed network ultra-broadband on which we will leverage to further strengthen our positioning as an infrastructure operator "said Alberto Calcagno, CEO of Fastweb. "A characteristic thanks to which - as evidenced by the analyzes of Mediobanca and Natixis - Fastweb is the only Italian operator to grow in the five-year period 2013-2017 (+ 18.4%) and the operator in Europe with the best performance in terms of EBITDA in the last 5 years ".
Unlike FTTH connections, the 5G FWA network uses the 5G frequencies - and in particular the 26 GHz band spectrum acquired by Fastweb during the recent auction - to build the last 250-500 meters of the network and bring it to homes - equipped with small receiving antennas on the roofs or on the balconies - ultra-performing connections entirely similar to those made with fiber, as demonstrated by the experimentation started in collaboration with Samsung in Milan in recent months. During the trials, connection speeds exceeding Gigabit per second were reached, demonstrating that in Fixed Wireless Access mode the 5G is a valid alternative to the FTTH infrastructure, with significantly reduced times and costs compared to traditional fiber networks.
The 5G FWA network will be rolled out from the pilot city of Bolzano, whose coverage will be implemented in the coming months and then continue on to the rest of the territory. Thanks to the expansion plan, the percentage of families and businesses covered by Fastweb's ultra-broadband proprietary network will reach from 30% to 60%.
Moreover, thanks to the access to the Telecom Italia network which is supported, following the mutual sharing agreement announced today, access to Open Fiber infrastructures, Fastweb will be able to connect with hyper-connectivity services performing even in areas where it does not have its own infrastructures, for a total coverage with ultra-broadband networks equal to 90%.